Attorney Ben Sharpe – Criminal Defense Roanoke VA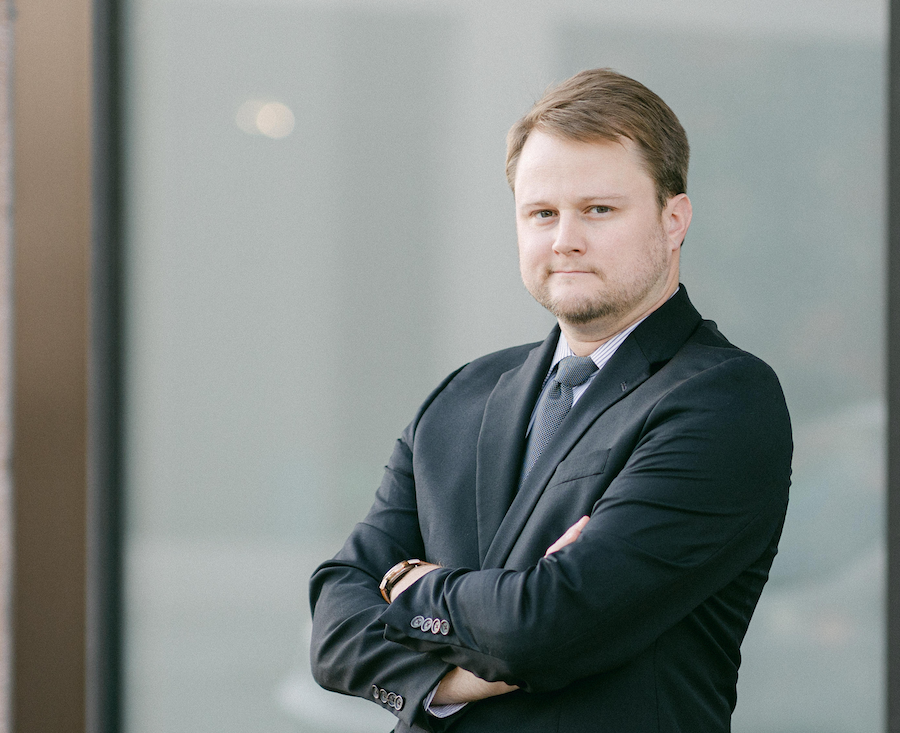 Benjamin Sharpe
Roanoke Valley Criminal Defense
401 Campbell Avenue, Suite 302
Roanoke, Virginia 24016
Email: ben@roanokevalleycriminaldefense.com
Phone: (540) 585-1776
Ben Sharpe is an award-winning trial attorney specializing in criminal law, family law, and civil litigation, at the firm's Roanoke, Virginia, office. Prior to joining the firm, he was an attorney with Clement Wheatley, P.C., in Danville, Virginia, one of the largest law firms in Central Virginia, where he represented clients at every stage of litigation, including pleadings and motions practice, bail hearings, discovery, trial prep, trial, and appeals.
Mr. Sharpe is a native of Henry County, Virginia, and a graduate of Virginia Tech, where he majored in Political Science and minored in History and American Studies. He previously served as a judicial law clerk in the 21st Judicial Circuit (Henry County) and 22nd Judicial Circuit Court (Danville City). His experience as a law clerk involved researching and briefing the court on issues involving criminal and civil law.
As a former prosecutor in the Danville City Commonwealth's Attorney, Mr. Sharpe gained experienced in cases ranging from traffic matters (driving suspended, reckless driving, DUI / DWI), misdemeanor charges (assault, petit larceny, shoplifting, and public intoxication), and felony charges (malicious wounding, drug distribution, gang investigations, and homicide). He has extensive litigation experience working with law enforcement – and uses his background as a prosecutor to defend clients on behalf of the firm.
Mr. Sharpe is a key member of the firm's trial team representing clients in Roanoke City, Roanoke County, Franklin County, Henry County, Pittsylvania County, and Martinsville City. He is a previous instruction at Patrick Henry Community College and serves as vice president of the Danville Speech and Hearing Center.
Education
Elon University School of Law, J.D.
Virginia Tech, B.A.
Professional Associations
Admitted to Practice, Supreme Court of Virginia, Court of Appeals of Virginia, and Virginia State Courts
Member, Virginia State Bar
Member, Virginia Trial Lawyers Association
Past-President, Danville Bar Associate (2021-2022)